Our Mission
To provide physician-focused and affordable investment banking services catered to physicians selling their medical practice or outpatient facility.
History
For more than 34 years, the Seigel family owned and operated the Suncoast Eye Center in the Tampa Bay area. The ophthalmology practice grew to include an ambulatory surgery center, two ophthalmic practices, and two medical office buildings. I was asked by family to assist them with the sale of the Suncoast Eye Center. Through that experience, I saw first-hand the unique challenges of selling a medical practice and outpatient facility.
The Challenges
Deal ComplexitiesThroughout any healthcare transaction, physicians will encounter many unexpected legal, tax, accounting, real estate, and succession planning issues that are critical to ensuring a successful closing on the deal. Often times, physicians are not made aware of these complexities until it is too late in the sales process.
IntermediariesPhysicians struggle to find qualified healthcare investment banking services for smaller transactions. Because the fee structure for most investment banks makes it impractical to assist physicians on smaller deals, the alternatives are not ideal, as non-investment banking intermediaries lack the expertise or licensure to conduct these transactions. Thus, a large swath of physician cannot find qualified and cost-effective healthcare investment banking services catered to selling their medical practice or outpatient facility.
The Solutions
Our Unique Experience As owner-operators that have gone through this process ourselves, we have a detailed understanding of the various transactional complexities. Our background as licensed practitioners in investment banking, law, real estate, and accounting allows us to have a comprehensive approach to solving the potential obstacles to successfully closing a deal.
Physician-Centered Investment Banking Seigel Advisory Services was established to fill a gap in the marketplace by providing quality and affordable services to physicians for smaller transactions. As a boutique healthcare investment bank, we work closely with physicians throughout the United States seeking to sell their medical practice or outpatient facility.
Our Goal
At Seigel Advisory Services, we serve physicians to achieve their goals and objectives through the sale of their medical practice or outpatient facility. If you are a physician looking for an investment bank that is physician-focused, that has advisors with a legal and accounting background, and that provides affordable services, then we can be of excellent service to you!
Whether you are at the beginning stages of this journey or ready to go to market, please feel free to contact us with any questions you may have. We are honored to work with physicians who work so diligently and sacrificially to care for their patients. At Seigel Advisory Services, we aspire to make the busy lives of physicians easier.
We look forward to partnering with you!

---
Gregory Seigel, J.D., LL.M.
Managing Director
Gregory Seigel is the Managing Director and founder of Seigel Advisory Services. He is a licensed investment banker, an attorney and a commercial real estate agent.
Gregory received his law degree (J.D.), with honors, and his Masters of Law (LL.M.) in Estate Planning from the University of Miami School of Law.
As an attorney, Gregory worked with clients in the areas of tax, health care, disability insurance, securities, real estate, and commercial litigation. After gaining experience as an attorney in healthcare transactions, Gregory transitioned into the investment banking industry.
As an investment banker, Gregory has successfully completed healthcare transactions for his clients while working with numerous private equity firms, ASC management companies, hospital systems, and real estate investment trusts (REITs).
Gregory is an active member of the Florida Bar, the Association for Corporate Growth (ACG), and the America Health Lawyers Association (AHLA). In addition, Gregory has served as a guest speaker on a variety of healthcare topics for the AHLA, and has written numerous articles published in Becker's ASC Review.
Gregory is a registered representative with StillPoint Capital, and currently holds a Series 79 (Investment Banking Representative), a Series 82 (Private Securities Offerings Representative), and a Series 63 (Uniform Securities Agent State Law) securities registration.
Securities conducted through StillPoint Capital Member FINRA/SiPC, Tampa, FL.
---
Arlene Seigel, CPA
Senior Advisor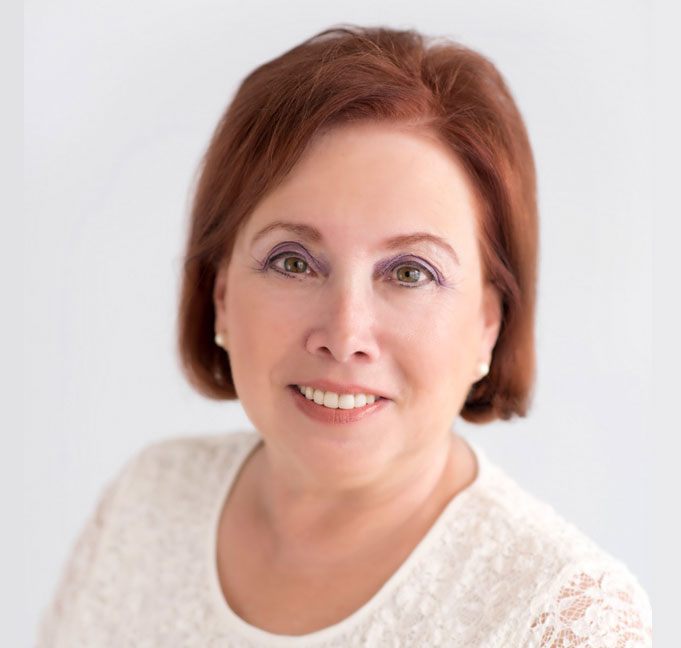 Arlene Seigel serves as the Senior Advisor for Seigel Advisory Services. Arlene has worked in the healthcare industry for 34 years, having successfully established one of the preeminent ambulatory surgery centers in Florida.
Arlene received her Masters in Business Administration from New York University. She holds a Florida Certified Public Accountant (CPA) license, a Florida Life and Health Insurance license, along with a Certified Financial Planner (CFP) designation. Arlene worked in public accounting at Peat, Marwick, Mitchell, & Co. (now KPMG) in their New York, San Francisco, Frankfurt, and Miami offices.
Upon transitioning from public accounting, Arlene developed the business model for the Suncoast Eye Center. As the manager of business operations, she oversaw all business aspects, which included accounting, billing, business development, contract negotiations, human resources, public relations, and real estate development. Through Arlene's leadership, the Suncoast Eye Center grew to more than 35 employees, and maintained annual gross revenues in excess of $5 million.
Arlene's proudest accomplishment is raising her two children.
---
Hiring an Investment Banker
What is an Investment Banker? An investment banker is an intermediary that facilitates securities transactions including mergers and acquisitions. Investment bankers are required by law to conduct securities transactions through a registered broker-dealer. Additionally, investment bankers are required to pass two examinations:
Series 79 Exam (Investment Banking Representative Examination)
Series 63 Exam (Uniform Agent State Law Examination).
Why Hire an Investment Banker? An Investment banker has the education and experience to conduct larger and more financially sophisticated transactions. Typically, an investment banker has an MBA or law degree, carries a large professional liability policy, and has their conduct continuously reviewed by a broker-dealer to ensure compliance with securities regulations.
What are the Risks of Not Hiring an Investment Banker?When healthcare transactions are structured as "stock sales," only a securities-licensed investment banker can lawfully receive a sales commission, otherwise referred to as a "success fee."
The results of paying a sales commission to a non-licensed broker for a "stock sale" can be devastating. Not only would a seller be aiding and abetting in the violation of securities laws, but a seller could have the sale of their business rescinded and unwound years after its completion.
At Seigel Advisory Services, we help eliminate these unnecessary and potentially catastrophic risks by conducting securities transactions through a securities-licensed investment banker.